Tottoko Hamutaro Hai! is a short 5-minute series revolving around the 15 main Ham-Hams. It is animated differently from the original series, most notably, the head-to-body ratio is off, and it is also animated in 3D. It has also never been aired in English, but has aired in Italian under the title of
Hi! Hamtaro: Piccoli Criceti Grandi Avventure.
It has also aired in Chinese under the same name as the original series:
Hamutailang (Hamtaro),
as well as in Thai, Korean and Indonesian as
Hi! Hamtaro: Little Hamsters, Big Adventures
. It premiered on April 5, 2006 and ended on March 26, 2008. TV Tokyo previously aired reruns Wednesdays at 7:30 AM. As of April 2012, TV Tokyo has stopped showing the reruns. However, Spacetoon Indonesia still shows reruns on their Spacetoon 2 network.
There is a video game called Hi! Hamtaro Ham-Ham Challenge and in Japan, it is called Tottoko Hamutaro Hai!: Hamu Hamu Challenge! Atsumare Hai! in allusion to the series.
Episodes
1 I'm Hamtaro!
2 Let's Play, Bijou
3 Boss and the Contest
4 Howdy and Dexter
5 Pashmina and Penelope
6 Maxwell Really Likes Books
7 Stan and Sandy
8 Cappy's Hide and Seek
9 What is Panda Making?
10 Wandering Jingle
11 Sleeping a lot like Snoozer
12 Rainy Day Fun
13 Flying with Everyone
14 Tanabata Festival
15 Searching for Fireflies
16 Playing in the Sea
17 Oxnard is Gluttonous
18 Happy Birthday
19 Brandy's Nap
20 The Ghost Comes Out
21 Hot and Cold
22 A Festival for Everyone
23 Climbing a Mountain
24 A Troublesome Big Brother
25 Rivals of Love
26 Who is the Offender?
27 Knitting Troubles
28 Eating Too Much
29 Playing with Acorns
30 Snoozer's Trip
31 Penelope Helps
32 Fashion Show
33 Facing Bijou
34 Panda Car
35 Pashmina Loves Knitting
36 Skating with Everyone
37 Boss's Secret
38 Meeting Santa Claus
39 Playing in the Snow
40 Playing with Kites
41 Boss is Sick
42 Pursuing Evil Footprints
43 Herbert is a Big Success
44 Energetic Pashmina
45 A Nervous Valentine
46 Snoozer and the Dream Trip
47 Carpenter Penelope
48 Pleasing Boss
49 Oxnard's Big Crisis
50 Riding on a Swing
51 Finding Spring
52 Searching for the Rainbow
53 Exercising
54 A Red Ribbon Present
55 Chasing Howdy
56 An Adventure at Home (Part 1)
57 An Adventure at Home (Part 2)
58 A Noisy Brother
59 Sparkle's Date
60 Broski
61 Laura and the Sunflower Field
62 It Got Replaced! (Part 1)
63 It Got Replaced! (Part 2)
64 Bijou Cannot Play
65 Howdy's Awful Reality!
66 Hasty Fighting
67 Unequal Fashion
68 Mole's Digging Ham Dream
69 Santa Hamtaro
70 Laura's Lost Property
71 Go! Robo-Boss (Part 1)
72 Go! Robo-Boss (Part 2)
73 Ogre Confronting Hamtaro
74 Scary Crow
75 The Floral Decoration is Passed
76 The Great Detective Hamtaro
77 Cherry Blossom Viewing
Gallery
Videos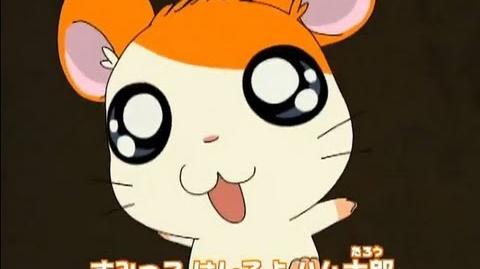 Ad blocker interference detected!
Wikia is a free-to-use site that makes money from advertising. We have a modified experience for viewers using ad blockers

Wikia is not accessible if you've made further modifications. Remove the custom ad blocker rule(s) and the page will load as expected.